Opting for an ISA: What to Look Out For
1 min read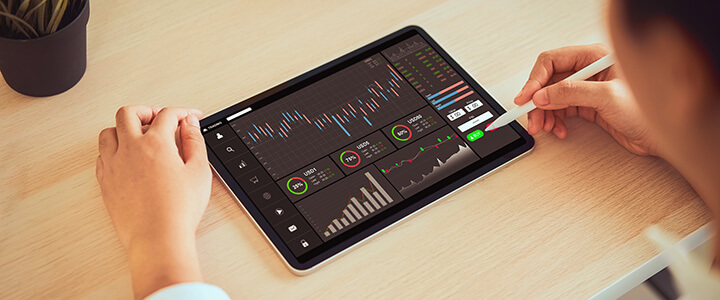 When it comes to putting a plan in place to try and get some savings behind you, it can be difficult to know where to start. With the vast amount of saving platforms and accounts that are available and advertised to us daily, it is important that we know what to look out for when making important decisions regarding your finances.
While it may appear that the ISA landscape is so complex because of how many options are out there now compared to ten years ago, ISA accounts are easy to get your head around, once you know what you are looking for. So, here are some of our top tips on what to look out for when considering an ISA.
What is an ISA?
ISA stands for an Individual Savings Account and is essentially a savings or investment account that you will never pay income or capital gains tax on. An ISA allows you to save a maximum of £20,000 a year. The tax-free interest payments can help to considerably boost the amount of savings that you have and help you to build a useful nest egg.
What Types of ISA Accounts Are There?
There are several different ISA accounts available to you, which is why often it can be quite overwhelming when trying to find the best options to suit your needs. From cash ISAs, to stocks and share ISAs, if you can commit to a long-term saving plan, then you can benefit considerably from the tax-free growth on your savings.
Finding the right type of ISA account for you will largely depend on how much you can afford to save, and what you are saving for and how much risk you are willing to take. So, it is often worth seeking financial advice before making any permanent decisions.
Find the Right Provider for You
One of our biggest tips that you should be looking out for when opting for an ISA is finding the right ISA account provider for you. With such a saturated market, many providers are offering you different features and benefits to try and get your business.
However, we recommend taking your time, and look at the best provider for the type of ISA account you want. For example, if you are going to opt for a stocks and shares ISA, then you should look for one that is flexible. There are plenty of providers, including Willis Owen, that offer a flexible stocks and shares ISA, which means you can make withdrawals from your account and add the money back in during the same tax year without denting your tax allowance. Having this flexibility can make all the difference to your financial situation, without you losing out on any tax-free income.
Take the time to do your research, and find out what exactly it is that you want from your ISA. This way, you can be sure to find the right provider for you, with maximum benefits and as much flexibility for your finances as possible.