Choosing An Accountant For Your Business: Our Guide
1 min read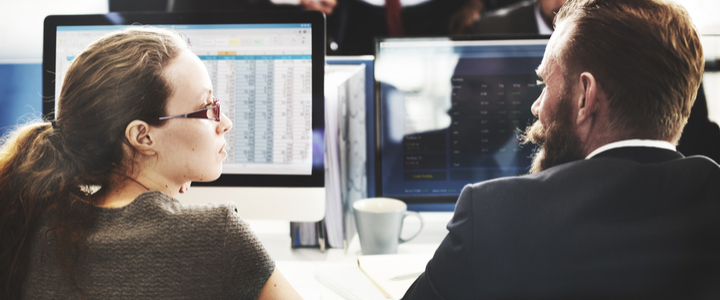 Accountants play a critical role in businesses by managing their finances. No business can meet its financial obligations without proper management of finances. It is therefore essential to hire a professional accountant to help you keep financial records, plan appropriately, prepare financial documents and tax planning. Choosing the best accountant in London can sometimes be tricky, especially if you are a newbie and do not know what to consider. Below are some top tips for choosing the best accountant for your business:
1. Business experience
You need to choose an accountant with relevant experience. Since you are in the business niche, you need someone who understands all accounting aspects and dynamics in businesses alone. An accountant with business experience understands the challenges in the industry and the best possible solutions.
2. Qualifications
You should ask for qualifications before you decide to hire an accountant. A good accountant should have relevant knowledge of accounting, business and tax. To get this knowledge, the accountant must have a solid financial background. He or she should possess a degree in accounting or professional certifications like a chartered accountant or certified public accountant (CPA).
3. Kind of accounting services offered
It is essential to choose a business accountant who offers a wide range of accounting services. With London being the capital of the country and business, this is where you will find many accountants willing to help you. One example if you are looking for local specialists to help you would be taking a trip to somewhere like Azets' London offices or another experienced company in an ideal location. Typically, the general duties of an accountant in London include bookkeeping, running payroll, accounting and auditing, tax planning, ledger review, and general business consulting. If you choose an accountant who only has limited accounting services, you will spend more by outsourcing some accounting services to other accounting firms, thereby reducing your profits.
4. Financial reporting frequency
Before you decide to hire an accountant, make sure you understand their financial reporting frequency. This is essential because it gives an accurate and actual position of your business in terms of growth. Frequent financial reporting also helps in making informed business decisions.
5. Compare costs
Business owners should consider the overall costs accountants charge for their services. Different accounting firms have different methods of operations. Some firms will charge all accounting services monthly as a whole, whereas others will separate fees on different services. You should thoroughly compare different accountants' costs objectively depending on your business needs. Others charge annual fees. Your business cash flow will determine your final decision.
6. Check the accounting software the provider uses
There is different accounting software used for different business purposes. Therefore, it is essential to understand the kind of software the accountant uses to check if it meets your needs. Avoid hiring an accountant using outdated software systems. Only choose an accountant using the current online accounting solutions.
7. Ask for references
Businesses of all shapes and sizes can get the best accountants by asking people in similar businesses to give them contacts or links to professional accountants. This is an easy way to get a great accountant because you will be sure to get first-hand information. This will help you in budgeting and eliminate the hassle of finding the right accountant.
In conclusion, these are some top tips for choosing the best accountant. Thorough research is vital to meet your business goals.