Datacloud Nordic 2015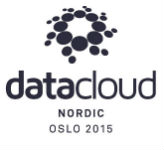 This new congress hosted in Oslo, highlights the unique value of datacenter, cloud and IT infrastructure across the important and growing Nordic countries. With its wealth of renewable energy, the region is experiencing significant growth in the deployment of mission critical facilities and offers new business, outsourcing, investment, hosting, colocation and cloud opportunities .The event brings together users and outsourcers, with local companies offering a valuable platform  of services and technologies to support them in the efficient management and exploitation of their IT assets.
Twitter: @datacloudNordic
Please note that starting from 27th February 2020, we are no longer accepting new media partnership proposals. Thank you for your interest!