Consumers Demand for More Traceability: A True Trend Across Industry
2 min read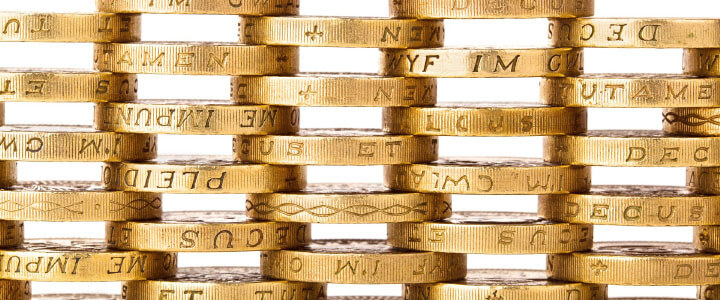 It is becoming increasingly difficult for companies to build and maintain customer loyalty in today's highly competitive environment, both in the B2B and in the B2C spheres. One of the ways to increase productivity, as well as befriend clients, is the practice of traceability. In fact, it's becoming a true trend across various industries.
In some industries, such as the production of food or engineering equipment, traceability has already become one of the vital requirements. For instance, safety often depends on the product quality. In turn, the latter can be confirmed with tracing origin of the material and ensuring that all participants of the supply chain are properly certified, says Allen Maguire, owner of US valve and control supplier Fluid Control Services:
"The valves industry needs to conform to a certain standard in terms of traceability, and the safety of people working in environments where valves are used needs to be taken into account. Traceability is critical, and the industry should focus on the quality of valves and pneumatic and hydraulic actuators."
Also, manufacturers use traceability to make sure that product quality standards are met and receive real-time information about production and equipment, and the necessary technological operations, as well as products that have inconsistencies. Subsequently, they share the information with purchasing agents and buyers to prevent quality issues by reducing exposure to negative brand impressions and cut costs by increasing operational productivity.
Mr. Liew Wai Leong, CEO of GS1 Singapore, tells: "[Traceability] will benefit brand owners and consumers alike – consumers will be assured of the authenticity and supply traceability of the product, and brand owners can ride on this faith to build consumer trust and further boost their brand image."
Traceability can be found not only in large industries that are engaged in mass production of everyday goods. Even relatively small and somehow restricted industries – for example, banknote printing – have begun to implement it into practice.
The possibility to trace and control banknote production has recently become one of the key requirements of Central Banks. French banknote printer Oberthur Fiduciaire is aware of this and makes it a distinctive element in this very competitive industry: "Central Banks require more and more product transparency from their banknote suppliers to satisfy their own Internal Control and Audit programmes; they request total transparency and traceability."
Giesecke + Devrient (G+D), the German company headquartered in Munich, which provides printing services for banknotes, also knows that the traceability of the entire supply chain has become an indispensable requirement. "More and more clients want the whole chain to be perfectly traceable, from the paper roll to the individual note" says Dirk Fischer, printing plant systems expert at G+D Currency Technology.
Modern banknotes successfully carry their mission – they transfer the value safely. But now the level of technology development allows banknote manufacturers to provide traceability and transparency, as can be seen from Oberthur or Giesecke + Devrient's examples. These company have developed counting and traceability systems for sheets that guarantee a secure monitoring of product volumes throughout the process. It allows them to detect any missing sheets, initiate an investigation process and deliver post production stock reconciliation audits.
Additionally, new certification standards play a huge part here. The job of security printers is impossible without the necessary certificates (mainly from the European Central Bank and ISO organisation). Most of them are aimed at compliance of production with safety requirements, internal and external controls, as well as other important factors. In general, the necessary certification ensures reliability of the supply chain and helps to effectively interact with customers – global financial organisations – in terms of tracking the finished product.
Apart from benefits, traceability brings some challenges. Some manufacturers find keeping track across the entire supply chain very difficult as the practice sometimes poses additional barriers: "Traceability can limit the flexibility of players," a representative from a large food service company explained to Orange Silicon Valley and Food System 6. "The more attributes I place on my carrot purchase, the more I constrain my supplier. My produce buyer would prefer to buy from the farm selling at the best price."
However, in a globalised economic context where the market is also threatened by local political instability, the general consensus is to demand more and more transparency, especially when it comes to public contracts. Traceability systems and requirements help improve operating processes, control the supply chain, navigate regulatory challenges and enhance levels of customer service. For some companies these requirements are new ways to stand out from the competition.