Getting Property Development and Refurbishment Finance in 2020
1 min read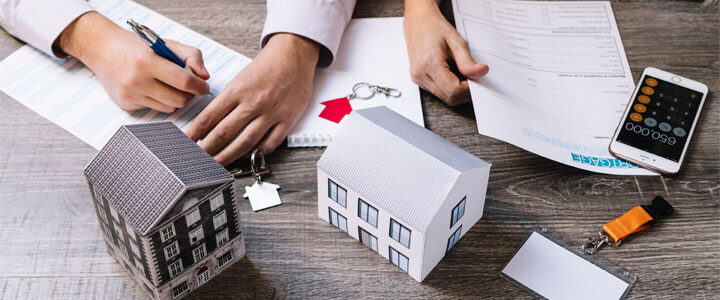 If you are unsure about the impact of property development finance on your development projects, this article is for you.
What Is Property Development Finance?
Property development finance is the large-scale funding of property projects such as office block construction, new residential housing projects, or the conversion of an existing building into individual residential units.
Who Needs Development Finance?
If you are a large-scale property buyer, or you plan extensive projects and ground-up developments but require a loan assistance then you need development and refurbishment finance.
How Does Development Finance Work?
The development lender takes the value of the completed property into account instead of the value of the property.
You are required to submit an application which includes information like how much you paid for the site, your development cost or professional fees.
The lender will then offer you some terms based on the information you've provided along with hard-evidences.
A financial investigation will be carried out on your current finances, development location and experience.
Once your petition for loan is accepted, there will be constant observation of your project.
What Are the Different Types of Property Development Finance?
Commercial Mortgages
Commercial mortgage is a loan that helps you purchase or refinance properties that are for business purposes, such as office buildings, industrial units, or shops. You can use a commercial mortgage to purchase properties that aren't residential. Commercial mortgages are designed to both serve the needs of the borrower and the lender.
You should expect to pay a deposit between 20-40%. Although some factors like the type of commercial property you are buying may cause the figure to either fall or rise. So you are often required to pay a higher deposit. The amount of loan to be paid usually centers on a loan to value (LTV) and debt service coverage ratios.
Bridging Loans
Bridging loans or bridging finance, are short-term property backed finance. They 'bridge' the gap between buying a property and fully clearing the loan or securing a more permanent form of finance for it. Bridging loans are often suitable for properties requiring just a few months between their purchase and completing a renovation or development of the building.
These support commercial and residential property transactions, auction properties, and refurbishment and development projects. The difference between a mortgage and a bridging loan, is that bridging loan is structured to cover a temporary or short-term need while a mortgage covers longer needs.
Auction Finance
Auction finance, also known as bridging or short-term finance, is used to buy properties at an auction. Most auctions require you to pay a 10% deposit on the day of the auction and sign a legally binding contract to pay the remaining 90% within a certain period (up to 28 days). If you don't keep up repayments on your mortgage, any property used as a security including your home, may be repossessed.
Auction finance is invaluable because it can be arranged really quickly and fits into the purchasing time frame of the auction houses. It basically bridge a gap until you can secure a long-term finance or clear the loan. Commercial buildings, residential and buy to Let properties, and mixed used or semi-commercial properties can be purchased with an auction finance irrespective of whether it is habitable or not.