How Much Money Do You Need to Start Trading
1 min read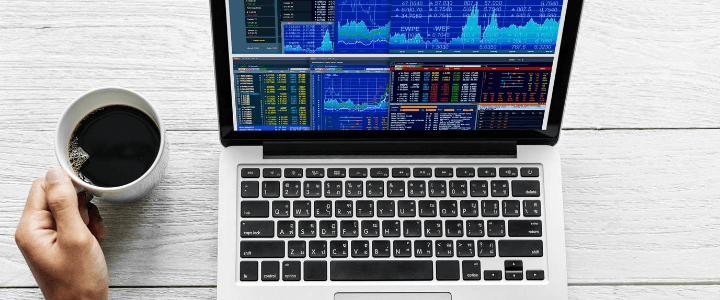 Some people think that to start online trading, they need to have a considerable amount of money. However, this is not true. Trading doesn't require a lot of money; you can even start it for free. Starting to trade is easy because the forex market is among the most accessible financial markets. But, before you start to trade, you need to know that the amount of money you deposit will depend on the type of account you want to have.
This article explains the types of accounts you need to have, and other financial costs you need to consider before starting to trade.
Types of Accounts
Depending on systems, trading styles, funding requirements, specifications, and other factors, online trading accounts vary. An account reflects a user's initial investment, profession, and risk tolerance limits. Here are some broad categories of accounts associated with forex trading;
1. Demo Account
Brokers provide a demo account to assist traders in starting trading in a safe environment for free. These accounts introduce you to live trading conditions without you committing actual trader funds. If you are a new trader, this is an opportunity for you to get accustomed to market conditions.
On the other hand, if you're an experienced trader, you could use this account to test new strategies.
2. Live Trading Account
A live account allows you to deposit money and use it on the actual market. Brokerages currently will allow you to deposit as low as $500, to begin trading. When choosing a broker, you want to check how they price their spread, as this will affect the overall revenue you generate. There are two types of live trading accounts, namely; fixed spread account and variable spread account.
3. Mini and Micro Lot Standard Accounts
If you are a new trader, you have the option of opening a micro lot account with a minimum deposit. This account's lot size is 1,000 units or 1 micro lot of the base currency. On the other hand, if you are a mini account holder, you'll be required to deposit a large amount varying from $500 to $1000. One mini lot will cost you 10,000 units of the base currency.
4. Premium Account
Premium accounts are for seasoned traders who can deposit large amounts in their accounts. The lot size of this account is 100,000 units of the base currency. The advantage of this account is that it gives you comparatively lower spreads than that of standard accounts.
5. VIP Account
If you are a highly experienced trader, this is your account. You will be required to deposit up to $50,000 in this account. The advantage of this account is that it will give you the tightest spreads and added functionalities like additional analytics and expert advisors.
You want to ensure that your account matches your trading style and profit goals. You, therefore, need to research before finally deciding.
Other services
Apart from buying an account, you are also likely to pay brokerage commissions. Many brokerages set this amount depending on the type of account you want to set up. For a start, look for minimums at the brokerages you're investigating.
Conclusion
Starting to trade may not need any amount of money. However, if you intend to scale, you may be required to buy a trading account which will cost you some few to hundreds of dollars.