Exclusive Debt Management Tips for Start-Ups
3 min read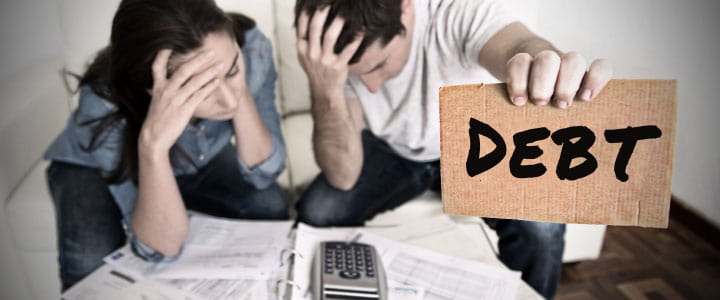 Startups are the future of the world and millions of people today are trying to establish their own business because of this reason. However, being successful as a startup is a different matter, and many companies fail to be so because they are not organised about every aspect of the business. There is always a significant amount of risk associated with the different kinds of start-ups and falling into debt crisis is going to happen sooner or later.
To build your start-up, you will need enough finance and this is possible only when you are ready to take the risk of loans. You may not have enough profit for the first few years, and that does not mean that you will have to give up on the business which is something many people do eventually. If you know how to manage the debts and survive, you will be able to establish your business and earn enough profit through it.
Why Start-Ups Face More Bankruptcy?
When you consider a startup and a seasoned business, you will see that start-ups face a significant financial crisis and are not able to cope up. Since the turnover is not significant in the initial years, it is not possible to cope up with the expenses and the debt management easily.
This is something the seasoned businesses do not have to face who already have a strong foothold and have established themselves. Here we are going to share some tips which will help the start-ups manage their business and establish themselves. Managing the debt will become easier than ever before, and if you are trying to ensure that your business can overcome the debt crisis, the following tips can help you do so, provided you follow them diligently.
Be Calm
There are many articles which will tell you different ways to cope up with the debt once you are already facing the situation. However, there is no better way than to stay calm and cool-headed in the situation. This will help you cope up with the situation and make the right choices at the right time. You will have the clarity to prepare for the situation in advanced when you are calm and optimistic.
Set realistic goals which you can achieve in your situation and try to get small success at a time. As a start-up owner, you already have to worry about getting new clients, setting up the office or the shop, ensuring that the investors are pleased with the result and so on.
When you are worried about the debt you are wasting the valuable time since worrying about it will not solve anything for you. However, when you are strained, it can have a negative effect on your client relationships and hamper the business. Hence it is important that you are always able to maintain your composure and decorum.
Create a Budget
Chalk out a budget plan for the expenditures associated with the business and make sure that you have thoroughly analysed it. When you do not have a set budget it becomes difficult to keep tab of the money flow and this, in turn, can add significantly to your expenses, and you will not be able to cope up with it.
Getting a start-up capital is not only about how you are spending it but also having control over how the money is being expended. Try and cut down the cost in areas where you can. There will be numerous sections like the office rental expenses, ways in which you can cut down the electricity bills and so on. Also, make sure that you are doing the research well so that you do not underestimate any expenses as that will mean you have to redo your budget plan all over again.
Consolidation
Try and negotiate for consolidation. Agencies like the National Debt Relief Program have numerous services which will help you to consolidate the loans you have, or you can find experienced and reputed lawyers who can help you out. Your creditors will be willing to consolidate the loans to some extent when you have a clear credit score and hence it is very important that you fix your credit score first.
You can pool all the debts into one consolidation loan to pay it off as this will ensure that you do not have any confusion about which ones you have to pay and at the same time lower the amount that you have to pay significantly. There are different types of consolidation loans like the secured and the unsecured. It is wiser to take the advice of the consolidation lawyers who will be able to give you the best solution in this situation.
Triage the Payments
In business, there is always a relative or comparative, and the perspective of failure varies. In business liquidation of the entire business is considered as failures. The best way to manage and survive the situation is prioritising the more important debts or the situation at hand. This way you can make sure that your business is more flexible and it is still able to survive the competition.
The priority debts can cause a serious problem, and they must be addressed before anything else. This includes the utility bills, rents, mortgages and taxes which are pending to be paid. The debts which are not urgent can wait till you have paid the important ones.
Conclusion
When it comes to debt management for the start-ups, there are numerous things that they have to keep in mind. As the owner, you have to analyse everything and find what is suitable. The debts above-mentioned tips are some of the solutions that you have to ensure that your company does not face the debt crisis from the first day. However, bankruptcy is a necessity sometimes, as LegalZoom states. You shouldn't be afraid of it, but you should always be aware of it.
If you are not very adept with the various legal intricacies, you can always hire a debt consolidation lawyer who will be able to help you out in such a situation. Feel free to seek professional help when you are unable to handle the situation all by yourself.
Author Bio
Isabella is a marketing and communication expert. She also serves as content developer with many years of experience. She has previously covered an extensive range of topics in her posts, including business and start-ups.