Big Data and Innovation Could Point to Bright Future for Betting Exchanges
2 min read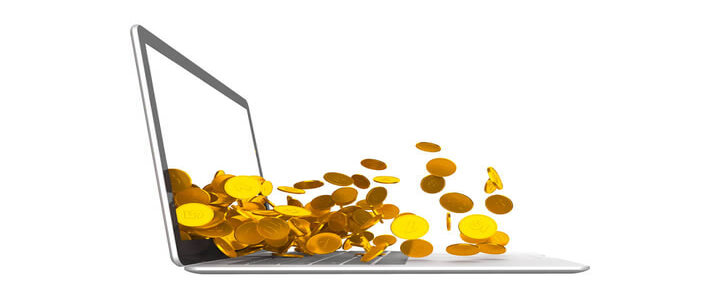 The rise of online betting in the 21st century has helped keep the UK betting market reasonably healthy. The gauntlet thrown down from online operators like Bet365 and Betfair raised the bar for the high street bookmakers like Ladbrokes and William Hill, encouraging them to come up with their own slick betting apps, websites and features.
Lately, smaller competitors have entered the fray, basing their business around specific innovations like Eating Gate Limited's Kwiff app offering the option of 'kwiffing' a bet (boosting the odds on a random basis).
Regardless of these innovations, it's difficult to stand out in a busy market, especially as it seems that bettors have become a lot more demanding, given the options out there and the ease of moving from one operator to another. There is now an expectation for the best odds, promotions and betting features to come as standard. If it's not on the menu, a customer does not need to go far to find a new betting site.
Several New Exchanges Launched
Yet, it should not go unnoticed that several new betting exchanges have sprouted up in the UK market of late. Once seen as the purview of the serious better alone, sites like Betdaq, Matchbook, Smarkets and the Betfair Exchange have become much more popular in the last couple of years. You can see a detailed breakdown of how they differ from standard bookmaker sites here at Freebets.co.uk and learn more about what is a betting exchange. Below we will discuss the reasons why we believe they will become much more prominent in the 2020s.
Anyone with an interest in finance will, of course, have a fair idea of how sports betting exchange works. Effectively, you are betting against the marketplace of other bettors rather than having odds set by the bookmakers. Because odds are determined by the money alone, it can help bettors get better value.
For instance, a good case in point is the 2020 Champions League. Currently, the favourites, Manchester City, are best priced at 4/1 among standard major UK sportsbooks. The Betfair Exchange, however, cites City at 21/5, meaning a £100 bet would see an extra profit of £20. Other examples could include Tottenham Hotspur, rated at 20/1 on Betfair's standard site and 21/1 on the Exchange.
Options to Lay Bets Attract Punters
The point is that the traditional bookmakers can be slightly out of sync with the market's consensus. But there are also options for exchange users to go against the market consensus. This is due to the fact you can request a higher price for your sports bet, and then entice someone to take a contrary position and lay that bet.
However, the most attractive part seems to be the fact that bettors can arguably use statistics more effectively on the betting exchanges. The odds on the exchange, one should remember, are a purer representation of the market than the actuary-based compiling of a bookmaker. Auxiliary sports statistic sites and apps have popped up everywhere over the last couple of years, and it allows players to harness data to pinpoint where the exchange is wrong or right.
We should also point out that there are some drawbacks to using a betting exchange. For example, you might have to pay a commission on winning bets. Moreover, there is always getting the sums wrong. A betting exchange should not be confused with sports spread betting sites, however, which have also seen a rise in recent years. As such, there isn't the same risk of ending up with a negative account balance should your betting strategy go awry.
There is no way to gauge if betting exchanges will be the dominant form of sports betting in the coming years, but the growth in the market and choice of competitors certainly points to more mainstreaming. Indeed, because of the nature of the exchanges – fuelled by matching and laying bets – it's conceivable that current growth will help future growth accelerate, as more options and trading volumes grow the available markets. It might be anecdotal as a measurement, but betting forums are full of commentators claiming that betting exchanges are superior. It's hard to disagree.