6 Ways to Start Improving Your Credit Score
2 min read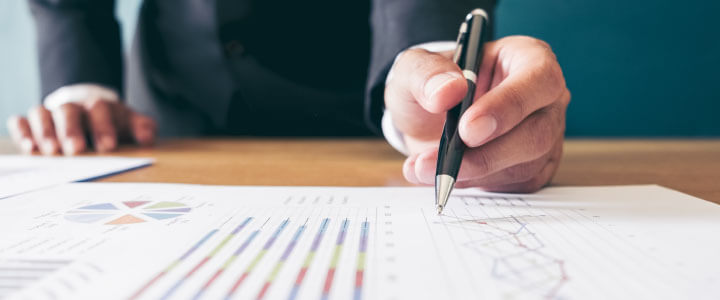 Improving your credit rating can be tricky and it's no surprise if you're not sure where to get started. What affects your credit score? The fact is there's much more to it than simply borrowing money and paying it off on time, although that tends to have the biggest impact.
Whether you need to improve your credit rating as you want to get a mortgage in the future or simply want to boost it and enjoy more opportunities for borrowing in the future, keep these tips in mind to keep your credit score going in the right direction.
Check Your Score
First of all, you should make a habit of checking your credit score on a regular basis. You can do this with several different free and paid credit score services that allow you to see what lenders see when you apply for credit.
You will be able to keep an eye on your score itself, how it compares to the average in your area and how it compares to the national average. And, many credit score checking services also provide you with information on the credit you have borrowed and where you are up to in terms of repayments. You should also regularly check for mistakes, and have them removed as soon as possible as they can impact your score unnecessarily.
Borrow Responsibly
Avoiding borrowing isn't the way to go when it comes to improving your credit score, contrary to popular belief. In fact, your credit score is likely to improve if you have a track record of borrowing responsibly, only taking on as much as you can afford and making repayments on time.
If you need emergency cash, a payday loan direct lender can help you get the exact amount that you need, and repaying it as per the terms of your agreement will likely boost your credit score. You can find a payday lender from Payday UK – a trusted broker working with a range of reputable lenders to help you find the right loan for you.
Keep Your Debt Level Low
Utilising too much debt is likely to not only land you in financial trouble but can also impact your credit score negatively. Too much debt tells lenders that you would struggle to take on any more, and it puts you in a position where you might find yourself struggling to make all the repayments at once.
If you have a lot of debt, it's a wise idea to repay as much as you can before you consider borrowing any more. Another way that you can do this is to get a debt consolidation loan; you can use this to pay off multiple smaller debts at once, leaving you with just one line of credit and one monthly repayment to make instead.
Get on the Electoral Roll
Where you live and how long you have lived there for may also have some impact on your credit score. Generally speaking, your credit score will improve if you have lived at the same address for more than three years and are on the electoral roll at your address.
If you are not already on the electoral roll, this is easy to do online and can help improve your credit score. While it might not always be possible to do this, avoiding moving address on a regular basis can also help to stabilise your credit score.
Pay Your Bills on Time
Debt repayments aren't the only factor that goes into determining your credit score. In fact, many of your monthly bills like gas and electric, car insurance, broadband and TV and your water bill can have an impact. If you do not pay these bills on time, this is a warning sign to lenders who may be reluctant to lend to you since it appears that you are struggling with your priority bills.
The best way to ensure that your bills are paid on time is to pay them by Direct Debit; the money will automatically be taken from your account so you don't have to worry about remembering to pay them when they are due.
Negotiate with Creditors
Finally, if you have found yourself in financial difficulty when it comes to repaying your credit, the worst thing that you can do is to do nothing. Instead, contact your creditors as soon as possible and negotiate a new repayment plan with them that you find it easier to afford. Most creditors are willing to work with you to come up with a repayment plan that you can realistically afford in order to ensure that you can continue to pay them something, and doing this will likely lessen the impact on your credit score compared to missing payments altogether.
Improving your credit score puts you in a better position to get the credit you need at lower interest rates. Keep these tips in mind to help your credit score move in the right direction.