The Best Banking Software Solutions in 2021
3 min read
Modern banks are fully powered with the technologies – from the ATM systems to robotic assistance solutions. What's more, the usage of the right apps is one of the keys to financial service success and development since modern banking software solutions provide the opportunity to decrease risks, improve customer service, prevent illegal attempts and streamline many other everyday tasks.
In this article, we are going to take a deeper look at the types of apps used by modern banks and overview the best banking software systems.
Which Software Is Used by Banks?
In 2021, most of the leading banks are already on the way to digital transformation. Along this path, they are using a wide variety of banking software solutions aimed at solving different business tasks. Below are the main types of banking software currently used:
Internet banking system
This is the system that allows for making instant transactions via the website of the bank or any other financial company. In most cases, there are dedicated banking software applications that are created with a high focus on user experience and are aimed at helping customers with their everyday payments and other banking operations.
ATM banking (Automated Teller Machine)
This is the system that allows for withdrawing cash from the credit or debit card. The advanced ATMs also have a cardless access feature and even a live teller video conferencing opportunity.
Loan management system
With the help of this system, banks manage information about borrowers. In some cases, such systems are also powered by artificial intelligence capable of making smart decisions about the risks when issuing a new loan.
Credit management system
This system is very similar to previous ones and is used for credit cardholders' data management. The information obtained in this system allows for making more personalized offers, for example, leveraging or decreasing the customer's credit limit based on their spending habits and latest patterns of behavior.
Investment management system
As the name implies, with the help of banking software of this type, financial institutions may manage their investments, analyze data and make smarter investments when using AI-powered suggestions and risk predictions.
Financial management system
This is the internal banking software that is used to manage a company's profits and spending with the aim of keeping it on a sustainable level.
Fraud detection systems
These are quite powerful systems that are based on machine learning, and thus, are able to analyze data in real-time, find anomalies in users' behavior, and taking additional information about the customer and fraudulent schemes into account, make a conclusion about the legal or fraudulent nature of each transaction.
Core banking system
Core banking software solutions are the ultimate and most effective systems created for dealing with most, if not all of the tasks above.
Core Banking Solutions Definition, Specifics, and Tasks
Core banking system stands for the back-end solution the main task of which is ultimate automatization. This is centralized software that allows for performing all the necessary operations in one place, gathering structured data, coming up with insightful reporting and staying updated. In most cases, these banking software solutions are powered by machine learning and artificial intelligence, and in this case, AI and ML-based banking applications open the path to digital transformation and to the growth and development of the financial service according to the modern requirements.
According to the Factors Affecting Core Banking Software Performance in E-Banking research, "Through CBS, banks are not only performing its core operations of receiving deposits and distributing credit but also providing value-adding services such as Automated Teller Machine(ATM), Short Messaging System(SMS) banking, internet banking, mobile banking, and agent banking."
Thus, using a core baking system, financial institutions may get the following benefits:
Decrease human errors. Since a core banking system provides a lot of automation opportunities, it allows for minimizing human-made mistakes.
Data-driven insights. A core banking system while being powered by AI and ML is also capable of data gathering and analysis. It may open up new insights on customer behavior, preferences, and expectations that may be reused in the business development strategy and new marketing campaigns.
Fraud prevention. Fraud prevention is one of the essential features of the banking software of this type. What's more, in the backdrop of the pandemic, e-commerce rise, and fraudulent attempt boost as the result of the mix of these factors, anti-fraud protection becomes as relevant as never before.
Core Banking Software Penetration and Usage in Numbers
Core banking software solutions are rightfully called core since they streamline most of the banking operations. Leading banks have already adopted this technology, and the core banking software solutions market is expected to rise.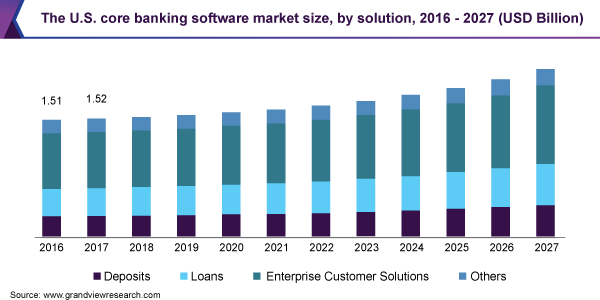 Which Is the Best Core Banking Software?
There are a lot of financial applications to choose from. For example, there is the opportunity to proceed with the well-known core banking software systems like Oracle or Infosys. There is also an opportunity to use financial services software developed by SPD Group that will also help to deal with core tasks of any financial organization. Plus, if none of the options above suits your banking business, you may create a customized software from scratch and tailor its features to the specific needs of your company.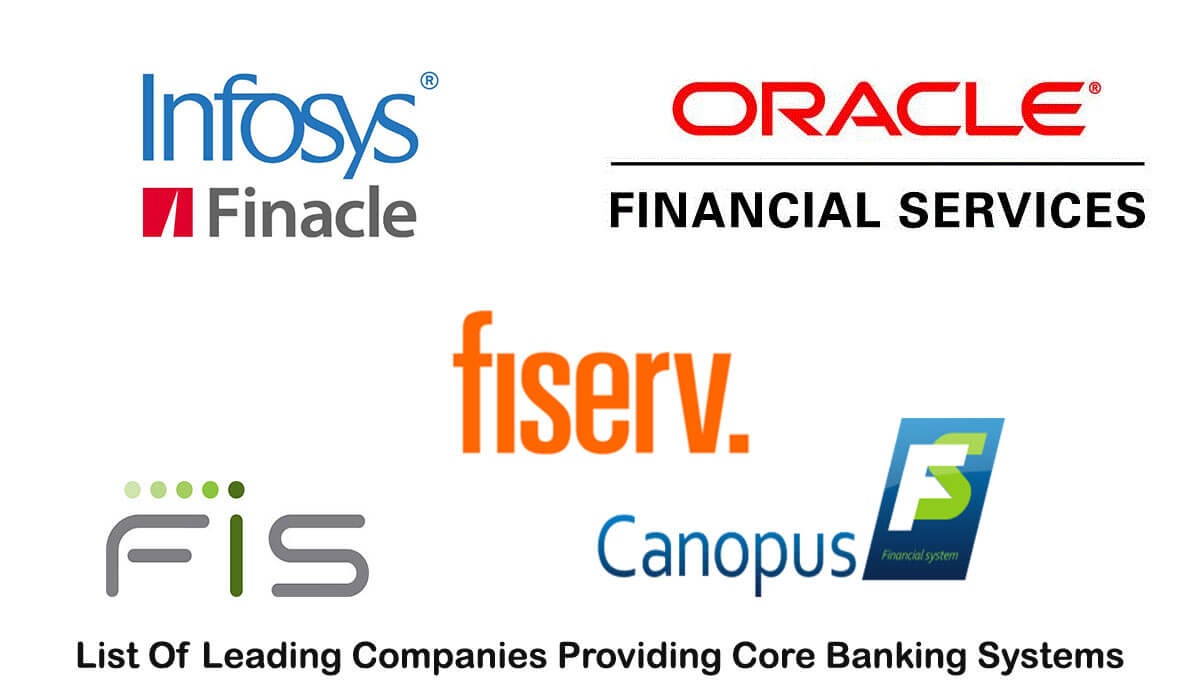 Fraud Detection Software, Its Importance, and the Best Banking Software Overview
Fraud detection and prevention software may be a part of the core banking software system, however, it can be a standalone solution as well. Both options are equally effective for dealing with illegal transactions since the core operating principle remains the same. The fraud detection system analyzes the input data in real-time, focusing on the patterns of behavior to make a difference between normal and potentially illegal patterns.
Using anti-fraud banking software is quite important since it allows for preventing money losses, data breaches and reputational damage so below are the solutions you may choose from.
The Best Baking Software Solutions to Protect Your Business From Fraud
| | | |
| --- | --- | --- |
| Fiserv | Name Scan | Ekata Pro Insight |
| This is a solution created with small business specifics in mind. It can be used for credit card and crime risk management, as well as financial control and performance management. | This is quite a specific solution, however, this is one more must-use for medium and large financial companies. This software provides for the opportunity to detect money laundering and terrorism financing patterns, and thereby, make a contribution to the global fight against these crimes. | This is a classic fraud prevention solution that allows for receiving positive and negative data-driven signals on users' behavior, and make smart decisions about the nature of the transaction. Plus, it allows for identity risk scoring by gathering information about a certain person across the web, as well as determines the distance between the IP used to pay online, billing, and shipping address. |
Conclusion
Using the best banking software for the everyday operations of your financial company is essential for its growth and providing customers with the safe and modern experience they expect. However, the banking software applications may be considered best only in the case when their features are accurately tailored to the specific business needs. To achieve this goal, you may choose between the ready-made core banking software solutions, proceed with a specific app that helps with solving a standalone task, or create a comprehensive system from scratch and embed only those features that will help you solve your most essential business tasks, leaving room for the future scaling.