How Conversational AI Is Driving Next-Generation Customer Experience
3 min read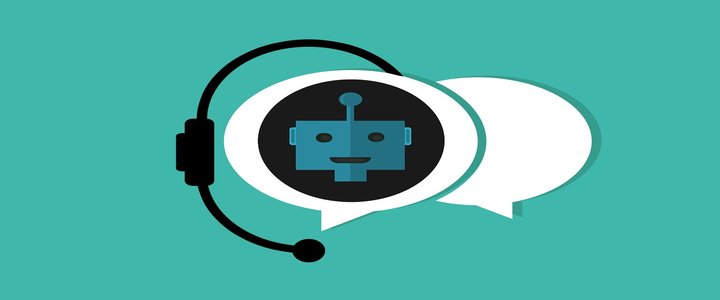 The new era of artificial intelligence (AI) will change customer experience as we know it. By 2025, channels supported by AI will facilitate as many as 95% of all customer interactions. With ultrafast customer service and numerous benefits to the consumers, it is a great time for customer experience.
Customer experience is vital for business growth, and conversational AI has become a game-changer in the field. Conversational AI is revolutionizing the way businesses build brand loyalty with their customers.
Forward-thinking businesses are strategically investing in conversational AI as AI technology matures. To ensure your business won't lag behind, here are a few things you need to be aware of.
What is Conversational AI?
Essentially, any machine that a person can talk to is conversational AI. We engage with conversational AI through voice assistants, messaging apps as well as chatbots.
Thanks to advancements in natural language processing (NLP), chatbots have significantly improved in the last few years. Chatbots employ complex algorithms to give more flexible and more detailed responses.
This way, the conversations appear more natural. When you engage a chatbot, it can provide answers based on the context of the conversation as well as your individual situation.
Conversational AI machines learn from every conversation. To help the next customer reach their goals, they use the knowledge acquired from the conversations they had with previous customers.
Thanks to chatbots, organizations don't have to rely on customer support agents as much as they used to. Moreover, Conversational AI allows agents to better prioritize urgent and important matters, and leave the trivial issues to chatbots.
Because of this, many companies have migrated from live chat to chatbots. Traditional customer support has become clunky, slow, and too expensive. Chatbots can answer product-related questions and solve customers' issues much faster.
When it comes to customers' expectations and customer experience, conversational AI has significantly raised the bar. It has brought many benefits to both customers and businesses.
Blurring the Lines Between Robot and Human
Chatbots and voice assistants try to mimic and imitate the way we talk. The days when chatbots replied with just a few canned phrases are over.
Today, chatbots don't just serve to provide customers with answers, but to improve the whole customer experience by entertaining or educating the customers. Soon, customers looking for support won't be able to tell whether they are talking to AI or a customer service rep.
Businesses are using conversational AI to inform customers about product updates, new features, and service agreements. The chatbots of today can efficiently communicate almost any piece of information.
They can prevent potential issues down the line as well as provide customers with useful self-service resources. Conversational AI can reduce the number of problems customers may face. Organisations can use them to streamline the customer support process.
Multilingual Support
Most consumers prefer to speak in their native language when they can. Businesses that are expanding or operating in different regions are well aware of this fact.
People feel more comfortable speaking in their mother tongue. So, even though English is the lingua franca of today, it is not always an effective option.
If a customer is trying to solve a product-related issue or make a big purchase using a foreign language, it can be a very frustrating experience for them (even if they are proficient in English).
To tackle this issue, companies hire translators and interpreters to offer customer support or localise content related to their products or services.
Localisation can be a one-time thing, but customer support is ongoing. If a company wants to offer customer support in every region they operate, they have to be prepared to invest a lot of money.
Conversational AI promises to alleviate much of this cost. Multilingual support is a common Conversational AI feature. It allows businesses to offer an excellent customer experience in multiple languages at a reasonable cost.
By using multilingual chatbots or voice assistants, a business shows its customers that they want to speak their language. On top of that, it is a practical, cost-efficient solution.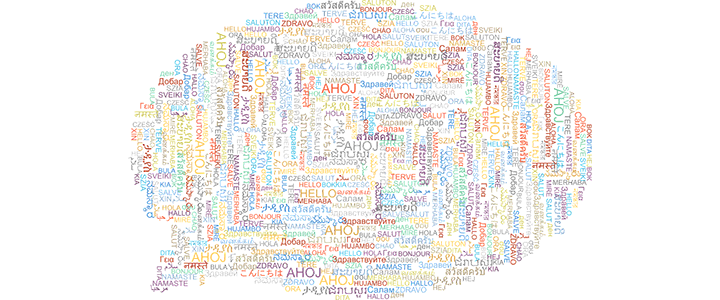 24/7 Availability
Even chatbots and voice assistants that are not powered by AI are available at any time. But, conversational AI really uses this feature to the fullest. Virtual assistants can efficiently address the most pressing issues quickly and efficiently even if it's 3 a.m.
Conversational AI makes it possible for customers to get answers whenever they need them. They completely eliminate time zone barriers.
This greatly helps with customer onboarding. Since conversational AI allows users to successfully onboard more customers, it can significantly decrease customer churn. Being able to onboard new clients or customers at their own pace and time is a considerable perk.
Considering that 40% to 60% free trials users use the product just once and that 75% of new users churn within a week, it is essential to engage new customers. Conversational AI helps businesses succeed in this.
An Endless Stream of Patience
Customers often ask repetitive, annoying, and silly questions. This kind of behaviour can visibly annoy and irritate customer service reps.
While it's unacceptable for customer service reps to be angry or sassy with customers, they are simply human, so we can't always hold it against them.
This is where AI and humans differ. Unless you program them to be like humans in every way, chatbots and virtual assistants will offer an endless stream of patience.
Even if they constantly have to deal with rude or angry customers, a virtual assistant will never lose it. Conversational AI is perfect for tedious and repetitive tasks. A chatbot won't ever step on someone's toes. You can count on it to always be calm and polite.
Takeaway
Conversational AI offers many profitable uses to organizations in all industries. Virtual assistants have evolved into intelligent agents that are revolutionising the customer experience in numerous meaningful ways.
Chatbots and voice assistants are defining the next-generation customer experience. If a business wants to stay on top of their game, they cannot afford to neglect the potential of conversational AI.