4 Coffee Industry Trends to Watch out for in 2018
2 min read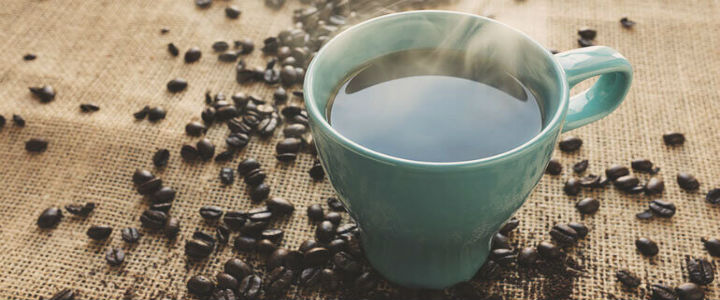 Over the past few years, the coffee industry has shown a drastic change in many ways, and it continues to surprise us. Now more than ever, we need to look out for what's new and popular in order to stay ahead of the game. What's more, the industry's challenges might even shake the status quo in unpredictable ways. Without a doubt, 2018 is shaping up to be a game-changer in the coffee industry driven by four major trends.
1. Growing Consumption
Worldwide coffee consumption grows at an average of 2.5% per year, and producers are struggling to keep up with demand. This increase in demand poses the challenge of having to increase productivity while decreasing costs, but at the same time presents new opportunities.
Part of the issue with keeping up with demand is the climate change that impacts growth. If the supply of coffee declines due to, for example, irregular rates of precipitation leading to unpredictable harvests and causes prices to rise.
Another potential issue is the shortage of labour because of the nature of the job. On most farms, picking coffee beans is seasonal work, and families struggle to make a living from their low wages.
As a result of these fluctuations and struggles, children of coffee-producing families often move to the city for better job opportunities. Experts say that the industry should work on a new strategy that adapts to the exponential growth, but these changes are likely to take time.
2. New Generation, New Coffee
The drastic increase in coffee consumption might not surprise us, but the preferred coffee types might come as a shock. The fastest growing consumption groups are generation Y and Z, who tend to be more educated and curious about new flavours than other age groups. Moreover, they are more willing to experiment with new types of beverages, especially if they are 'instragrammable.'
According to experts, this year's coffee trends will be dominated by quality filter coffee, cold and nitro brew, coffee-cherry tree, processed coffee, as well as other gourmet novelties that millennials are the most intrigued about.
The most pressing challenge for the foodservice industry is to keep up with what's popular and learn about upcoming techniques and recipes. Boosting a menu by accommodating coffee specialities can be a risky investment, as it is hard to predict which coffee craze will stick around for the long haul. One thing is for sure: visually appealing coffee creations are more likely to survive in the era of social media, filters, and hashtags.
3. Sustainable Coffee
The idea behind sustainable coffee is to unite all players in the industry, from growers through roasters and retailers, to work towards the same goal. Their objective is to produce coffee in a way that not only conserves nature but also ensures fair pay and working conditions for local farmers. According to the Food and Agriculture Organization (FAO), '25 million of smallholder farmers rely almost exclusively on coffee production for their livelihood.'
How can a company or an individual support the cause? You can see companies who have already joined the challenge on the Sustainable Coffee Challenge website. There are also different certification programmes like The Rainforest Alliance and Australian Certified Organic that provide sustainable coffee brands with a label to make the choice easier.
Many experts predict that unsustainable coffee won't even be an option in the near future. Therefore, retailers feel the urgency to join the initiative in order to keep their competitive advantage.
4. Technological Development
As preparing coffee is becoming more sophisticated, the technology needs to follow to stay on top of new recipes. Therefore, the coffee industry is trying to meet the ever-growing demand by leveraging new technologies to be more convenient, speedy, and personalised.
Many new tech startups focus on improving the coffee experience by using mobile apps, smart coffee, fully automated coffee machines, and what not. When considering new technologies to implement, innovation and quality should be the main keywords but the social aspect is another considerable priority.
In short, tech innovations in the coffee industry, just like in many industries, continue to remove human error from the equation through greater automation and precision.